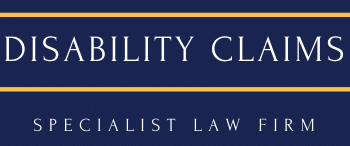 Need professional help with your PIP or ESA Claim?
We are a UK-Wide Legal Specialist in PIP & ESA.
As of February 2021 we have a 97.1% Tribunal success rate, based on 611 appeals.
We have helped many people in the same situation as you're probably in right now..
"From the moment I spoke to you, you took the anxiety and stress from me. I was still worried about the whole procedure which was affecting my condition. You were so very, very helpful and extremely understanding. I was awarded high Mobility and high daily living. The assessor who came out was a nurse. She was very understanding of my condition and how it affected me. It was a long assessment as I did explain everything in detail. You are so very, very good at what you do. Many thanks once again."
Mrs P of Suffolk 10 July 2019
"I would just like to say a huge Thank You. I'd been extremely worried about completing my PIP form and being unsuccessful, but you were so helpful and knowledgeable, my worries lessened considerably. Although I knew I might have to attend a tribunal, I knew you would accompany me. As it happened, I didn't need to go to a tribunal. Excellent, professional, very knowledgeable and easy to talk to. Thank you very much!"
Mrs E of Honiton   17 July 2019
"We were very impressed with your manner, your knowledge of the PIP system and your overall professionalism. Your thorough assessment of my case gave me confidence in presenting my evidence and speaking to the tribunal. Thank you for helping me and my family, to deal with a situation that was quite stressful and emotional. We wouldn't hesitate in recommending your service. " 
Mrs T of Preston 15 July 2019
"Very professional, giving clear advice and options available to my case."
Ms S of London 15 July 2019
"We were kept informed of the progress of the claim and the process we followed.
You obviously have good knowledge on the subject and were able to formulate an
accurate statement, and present our case well at the appeal hearing. It is likely that
we will be in touch for help when our renewal form arrives."
Mr M of Louth
Disability Claims is a courteous professional law firm and know their job. I highly recommend them to anyone needing help with PIP. They are cool and calm and after a few minutes speaking to them I was assured that I had made the right decision to ask their help. Most of all you are not forgotten about, as they check up on how things are, thank you!.
And to anyone faced with these forms they should be your go to legal firm.
Really professional and expertly researched legal representation. I went from 0 points on ESA to 18 points on appeal and got back in the support group. Highly recommended.
I strongly recommend Using Disability Claims as the best you can ever hire using PIP tribunal hearings appeal forms and reconsideration the best Welfare Benefit Solicitors in the whole of UK. I strongly recommend them as the no 1 Welfare Benefit Solicitor.
"Disability Claims came to my rescue as soon as I contacted them. They are well versed with the laws of social security benefits. i was assured on the first day of contacting them that we have a chance of winning, which we did!"
Mrs H of Southall 19 July 2019
With many disabilities, my full DLA allowance when changed across to PIP, and following my assessment, was reduced to standard rates, resulting in the loss of my car. Requested for a tribunal, and gobsmacked when the papers arrived, could not believe the ( I worded it inaccuracies) LIES that the assessor had told. Disability Claims attended the tribunal with me, and I was glad of their experience and reassuring me, if I got really nervous , that they would assist. My PIP was upgraded to enhanced care and mobility. I would certainly recommend that you should not accept any reduction in your benefits and should contact Disability Claims, I cannot express my gratitude enough.
Do not think of attending a tribunal without this firm, they made the whole process so easy for my very stressed, distressed sister, who had her entitlement reduced and her car removed,at the change to PIP, they took the time she needed to calm her and put her at ease with some things that she was very uncomfortable talking about, they did a first class job at very short notice and worked until after 8PM on the evening of her initial interview, we would not hesitate to use their service's again or to recommend them to anyone who needs this kind of help.
The Disability Claims team are first class. If you need any help with any benefit they are the number one firm to call.
They are excellent at what they do and will always explain to you each step of the process.
Fees are very reasonable for all the work and travel involved.
I have recommended them to people in need of their services.
Even get their help when the first forms drop through your letter box.
What can I say? They have helped my wife with her fight against this injustice winning every time which without them would have been alot harder..
I have been dealing with Disability Claims for many years for help with claiming the right benefit. They helped me a great deal, particularly when the DWP got it very wrong. They were confident and reassuring that I was in the right and we won no problem on appeal. You can be as genuine as possible, with real issues but often it's how those words are put over - this is where they came in. Filled out the same information (mostly) as I did, just worded much better and was successful without any problems. Highly recommend you deal with them if you're worried or have issues. In an ideal world this service should not be needed, but the DWP are ruthless and don't care what your circumstances are.
I would like to thank Disability Claims very much for their support and professionalism in dealing with my husbands case. At tribunal they took my husbands ESA case from zero points to support group. They are very pleasant to deal with and very experienced and knowledgeable at their job of supporting and advising on benefit claims. Thy are clear and to the point and I have no doubt that a genuine claimant will be supported 100%. They are very black and white as there is no room for grey areas in these case. I would recommend them to anybody who has a pending appeal or indeed any of the other services they offer. We certainly could not have got through this without their support and very clear understanding. There were no hidden costs everything was very transparent. Professional in every way. Thank you again.
Disability Claims are absolutely brilliant. I too wish that I had used them to fill the dreaded form in to begin with too! I will definitely be using them in the future if needs be. They were so patient, professional, caring, and Glenn, their representative appointed to my case is a lovely, lovely man. He travelled a long way to deal with my case and was with me every step of the way. Their services are not for free, but are worth every single penny. I don't think I would have got the perfect outcome I did without them. In fact I know I wouldn't have. I highly recommend them to others.
Thanks so much.
17 Bank Street
Maesteg
Bridgend
CF34 9LX
Complete the form below and we'll get right back to you.